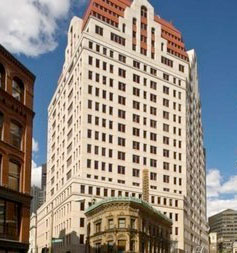 What does the Red, Green and Orange Line have in common?  The benefit of transporting the influx of employees to the newly leased up space in Downtown crossing to all the startups priced out of the Seaport and Cambridge.
W. Marc Bernsau of the Boston Business Journal reports, "the available office space in Downtown Crossing plunged by nearly 40 percent in two years as a wave of startups priced out of Kendall Square and the Seaport arrived in search of real estate bargains."
Additional details on the startups moving into downtown crossing and its associated office space are available on the Boston Business Journal's website.
Related Listings
Available Office Space in Downtown Crossing