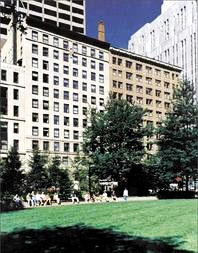 The long awaited transformation of 50 Post Office Square has moved closer with a letter of intent being executed by Brown Brothers for 300,000 RSF.  Currently the 18 story Class A building is offering 424,297 RSF for lease on 7th  through 18th floors with floors plates just over 53,000 RSF.
"The non-binding commitment at the regional headquarters for Verizon Corp. follows months of considering alternatives in the area for a venerable financial services firm whose lease at nearby 50 Milk St. expires next autumn."
Jump over to therealreporter.com for the full report.