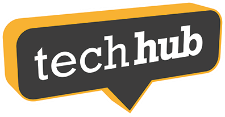 From Bangalore to Davis Square – TechHub is the latest shared workspace host to enter the Boston Market.  Vying to be different they are putting their stakes in the ground in 7,500 square feet in Davis Square, Somerville.
From BetaBoston:
TechHub, which operates a network of co-working spaces in India, Romania, Latvia, and the United Kingdom, plans to open in Somerville this month. And much like a card that will give you access to frequent flier lounges, a TechHub membership will let you work in any of the locations as you jet around the globe.
"We hope we can be a catalyst for even more activity in the Boston area." [TechHub co-founder and CEO Elizabeth] Varley says that "we really focus on the community side of things," putting on events that introduce investors and established companies to entrepreneurs, for instance. Locally, the group has put on five demo nights, most recently last week, to promote TechHub to Bostonians.