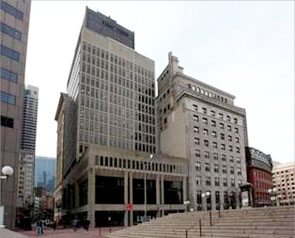 As a society we are living in changing times that for me is hard to imagine, specifically I am referring to the events of April 15th during the Boston Marathon. Our city was on the worldwide stage for those events along with an abundance of images and video, begging the question, do we have too much or not enough video surveillance? The Financial District is comprised of 272 buildings and 42,322, 270 RSF, with nearly 240 public and private cameras, according to CoStar.  Is that too much or not enough?
A Business Week editorial notes, "a pedestrian who strolls through Boston's Financial District, an area of about 40 city blocks, can be seen by at least 233 private and public cameras. In the aftermath of the terrorist bombing there on April 15, Boston Police Commissioner Edward Davis wants even more cameras to boost street-level surveillance, said spokeswoman Cheryl Fiandaca. Other cities, too, now may be spurred to expand their systems, which security specialists said will fuel sales growth in the $3.2 billion video surveillance industry."
For additional information on the growing demand for video monitoring, jump over to Business Week.