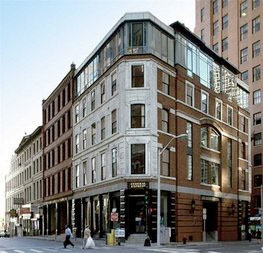 Boston is on the move and the migration of tenants downtown continues. Rents continue to rise while vacancy continues to drop; that signals a recovery. The next piece that is on the forefront is speculative construction, which usually appears when vacancy drops below 10 percent.
The World Property Channel, quoting figures from Jones Lang LaSalle, notes that "high employment in the high-tech sector and life sciences are the industry's major drivers in the region's recovery, growing at 9.8 percent and 5.0 percent year-over-year, respectively."
Additional figures are available on the World Property Channel website.
Related Commercial Real Estate Listings
Boston Office Space for Lease