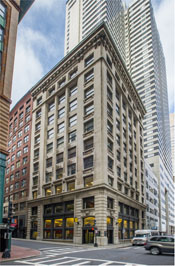 We have seen the largest decline in vacancy rates in Boston since 2009, to just below 10 percent.
Banker & Tradesman breaks down a recent report from Colliers International, noting, "the first quarter represents the eighth consecutive quarter of positive absorption in the Boston market. The downtown submarket was the tightest space in the city, with a 12.7 percent vacancy rate at year-end. The Financial District was primarily responsible for the solid results with 278,000 square feet of positive absorption, followed by the Seaport at 125,000 square feet."
The full article is posted on the Banker & Tradesman website.