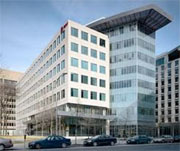 Is rent control coming to the Cambridge office market? Cambridge is moving to create price-capped office space for start-ups in Kendall Square.
According to a Boston Globe article, Cambridge "is poised to become the first community in the country to require commercial developers to set aside lower-cost offices for start-up companies and budding entrepreneurs."
The full Globe article is available on the BostonGlobe.com.