The Seaport neighborhood continues to grow. The latest announcement doesn't involve a large office tenant moving from the Financial District to occupy a new tower; rather it allows those that live, work, or play in the Seaport today the ability to visit a local pharmacy: CVS.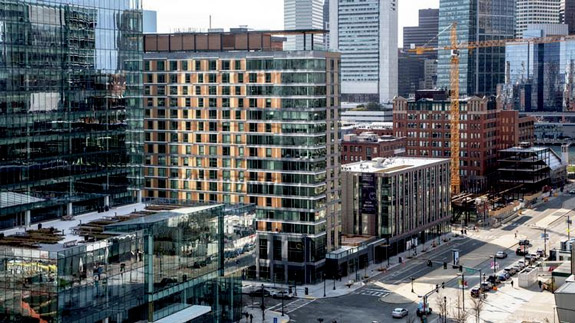 From Bizjournals:
CVS Pharmacy officially opened on Sunday in the luxury apartment building Watermark Seaport at 85 Seaport Boulevard. The new store spans 11,590 square feet.
"From the very early stages of development in the Seaport District, it was our top priority to bring a state-of-the-art pharmacy to the area. The thousands of residents and professionals living and working in the Seaport now have the convenience of a one stop store for their everyday needs; we are proud to fill this void and to do so with a brand as reputable as CVS," said Brian Sciera, vice president of leasing at building owner WS Development in a statement.