The Boston office market is not only more expensive, but there are far fewer options.  That, combined with construction costs, has put a real increase in the price for office occupiers in The Hub. Tenants are trying to do more with less; reconfigure their existing space to accommodate how it use it currently.  Solutions that, at one point, seemed simple require a little more thought, open plans with picnic tables are not the solution.  Employers are more and more accommodating flexibility in employees' schedules.  Four day works weeks and working remotely have allowed companies to increase staff while maintaining their footprint by offering a hot desk solution.
Second generation options are a significant cost-saving solution. When your peers expand after they closed their round, jump on their sublease option.  The office space might not be perfect, but for 24 – 48 months, it would be the best value play.
Boston's Booming Economy Turns Demand Toward Office Towers
By Scott Van Voorhis | Banker & Tradesman Columnist | Jan 26, 2020 |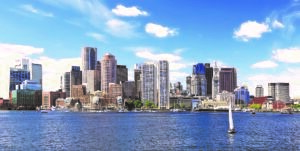 Boston's skyline is poised to be transformed in the next few years as millions of square feet of office space come online as developers respond to per-square-foot rents that flirt with triple digits.
A bevy of new luxury condominium and apartment towers have joined Boston's skyline over the past two decades, with sales of multimillion-dollar units at the 60-story One Dalton and the Mandarin Oriental, among many others, powering an historic building boom.
Now, after decades as a supporting cast member amid an epic surge of development, Boston's office market is poised to take center stage over the next couple years, with record-breaking rents and a mini–surge in new tower construction.
All told, Boston's office market may be poised to make its biggest splash since the 1980s, when a myriad of new office towers went up in the Financial District, from the 46-story One Financial Center across the street from South Station, to Don Chiofaro's twin–tower International Place complex and its distinctive, rose-granite panels and tripartite-style windows.
A Forest of New Towers
The aggregate rent for both class A and class B office buildings in downtown Boston is at a record high $65 a square foot, beating previous peaks in 2008 and during the dot–com bubble, circa 1999/2000.
"We are at the highest rent level we have ever seen in aggregate in the city of Boston," said Aaron Jodka, managing director for research and client services for Colliers International.
In a sign of the times, Texas developer Hines is finally moving ahead with plans to build a 51-story office tower over South Station. The project has been deferred and delayed so many times since the 1980s that is has graced by annual column in these pages on "turkey projects" more than once.
Hines' website still touts how the new high-rise is ready to break ground in 2018, though I guess after 40 years of delays and false starts – or as they say in Texas, "all hat and no cattle" – what's a year or two?
With new investors, construction on the tower is set to finally kick off this year – cross our fingers – with plans for 768,000 square feet of office space and 175 condos.
A short walk away in the heart of the Financial District, Millennium Partners is plunging ahead with its own plans for 691-foot-high office and condo tower at Winthrop Square in the heart of the Financial District.
The new building is slated to open in 2022, and will boast 775,000 square feet of pricey, top-shelf office space along with 420 luxury residential units.
Down near City Hall and Government Center, HYM's One Congress, a $1 billion, 1–million–square–foot-plus edifice, will open later that year.
Around the corner, owners of the One Post Office Square tower are near the finish line with their sweeping, $250 million renovation.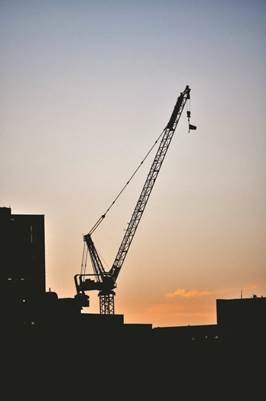 While office demand will take center stage by driving new projects in 2020, expect the condominium market to stay healthy, even if it won't capture headlines.
Rents Hit Record Heights
Meanwhile, office rents, already at record levels, are poised to go even higher in downtown Boston in 2020, with the average rent for existing class A and B towers likely to shoot well into the $70-dollar-a–square foot range and up, according to Jodka.
The Colliers research chief expects another year of double-digit rent increases in 2020 for both top-shelf towers and their respectable but less glamorous class B neighbors.
It comes atop an expensive 2019, with rents in class A towers having shot up 13 percent, followed by a 10 percent increase in rents in class B buildings, Jodka noted.
And developers of the new office towers are going for broke, seeking rents as high as $90 a square foot and, in some cases, $100 or more in the case of One Post Office Square as it completes its gold-plated revamp.
Putting aside a deal or two in the Hancock tower, reaching triple digits with any consistency has been an elusive goal for real estate companies and investors that own Boston's office towers.
Howewer, a surge of pricey, new office towers promises to finally push Boston's leading corporate addresses over a benchmark it is has been flirting with for decades.
Demand for 5M SF
Underwriting this rent growth has been steady and strong job growth powered by the Boston area's big economic engines: life sciences, technology, higher ed, health care and financial services.
Companies are on the hunt for 5 million square feet of space, according to Colliers, a staggering number that is equivalent to five Prudential towers.
That demand has steadily driven down office vacancy rates and driven up rents.
By contrast, while Boston's condo market is likely to have another solid year, for once it appears likely to take a back seat to what's happening in the office market.
If anything, Boston is glutted at this point with posh new luxury condos and apartments, all of which are beginning to look the same, whatever the boasts of the developers.
There's also a question of whether there is truly enough demand – or in other words, enough people making at least half a million a year – to support this huge and growing pool of multimillion-dollar condos and apartments.
There is likely far more speculative buying than we realize, with investors, both overseas and local, snapping up condos in towers across the city as you would with a hot stock, with hopes of flipping them later.
But while the luxury condo market is likely to eventually get its comeuppance, that reckoning will likely have to wait.
The recession clouds that overshadowed everything last year as the stock market gyrated have parted, yielding to blue skies and hopes for a banner year ahead.
So, here's to Boston's office market. May 2020 end on as promising a note as it is starting off on.
Scott Van Voorhis is Banker & Tradesman's columnist; opinions expressed are his own. He may be reached at sbvanvoorhis@hotmail.com.