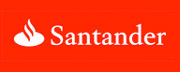 What your bank called?  Walking down Boylston Street yesterday I couldn't help but notice the temporary signs at the Sovereign Branch. Well, as we seen in the past, we will witness the retirement of another bank name today; Sovereign Bank will officially be called Santander from this point forth.
Some history about another Boston Bank, Bank of Boston.
·         Bank of Boston traced its roots back to The Massachusetts Bank founded in 1784.
·         In 1903, The Massachusetts Bank merged with The First National Bank of Boston amidst a wave of consolidation in the banking industry at the start of the 20th century.
·         In 1982, the bank renamed itself Bank of Boston.
·         In 1985 Bank of Boston acquired Connecticut-based Colonial Bancorp and in 1987 acquired BankVermont Corporation.
·         In 1994, Bank of Boston entered into discussions with Fleet about a potential merger but ultimately Fleet chose to merge with Shawmut in 1995.
·         In 1995, Bank of Boston announced a merger with BayBank, another local financial institution founded as Baystate Corporation in 1944 but renamed BayBank in 1976.
·         The combined bank, rebranded BankBoston in 1996, was a major financial institution both domestically and internationally, due in part to the Latin American holdings of Bank of Boston, where the old name was still used.
·         In August 1998 BankBoston acquired Robertson Stephens & Co. from BankAmerica Corporation for approximately $800 million.
·         Boston-based Fleet Bank (originally Providence Bank, founded in Rhode Island in 1791) acquired BankBoston in 1999, on the heels of acquiring Shawmut Bank just a few years earlier.
·         The combination of Fleet and BankBoston resulted in what was the eighth largest bank in the United States at the time, with assets of over $190 billion.
·         The merged entity, FleetBoston Financial, adopted BankBoston's former Boston headquarters as its own.
·         In 2004, FleetBoston in turn was purchased by Bank of America, which was looking to expand its East Coast presence.