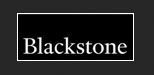 If you need more space or if your lease is near the end of the term, now is the time to secure office space in Boston.  Buildings are trading hands and the new owners will be looking for a return on their investment and will push rents.  In 2007 when Blackstone bought Equity, rents rose 44 percent and other landlords followed suit.
A report on nerej suggests an optimistic future for landlords; "all signs are in place for another major rent move rivaling The Blackstone Effect of 2007. As of Q2 2014 when everything started, vacancy for class A and B buildings in core downtown Boston (defined as Back Bay, Seaport and CBD) was at 8.4%. In Q4 2006, vacancy was at 8.3%. In Q2 2014 average rent for Boston's core downtown market was $50.32 per s/f; this is $8.56 per s/f higher than Q4 2006…The momentum in the market is similar to 2007. Based on 2007 actual experience, and a move similar to 2007, it would be reasonable to see a "rent pop" up to the $70 per s/f level for core assets. 2007 peaked at $60.15 per s/f. 2015-2016 should add another $10 per s/f, which would result in average rent of $70.15 per s/f during the next 2 years."
More information is available on the nerej website, here.