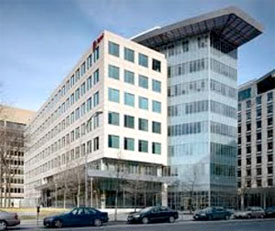 Is Facebook returning to its roots?  The Kendall Square office market is vacancy rates at a record low with Class A rents in the $50's per square foot.
An exclusive report on the Boston Business Journal quotes a source with knowledge of Facebook's growing interest in Cambridge office space, "they want to have a larger footprint here…they want to be near MIT to recruit staff and they want to be next to similar firms."
The article also notes that Facebook currently has four employees in a temporary office space at 711 Atlantic Ave. in Boston's Financial District.
For additional details on Facebook's search for Cambridge office space, click through to the BBJ exclusive.