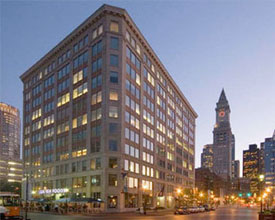 Boston's commercial real estate skyline will continue to change during 2013, with the debt market still eager to loan. Mixed-use projects are on the front burner as demand for services continues.
A recent Banker & Tradesman reader survey reports that, "more than 42 percent of developers and commercial construction professionals [that responded to the survey]…said laboratory and healthcare projects will likely be built this year. More than 50 percent said they expect financing to be available at reasonable terms for multifamily apartment construction."
The complete commercial real estate survey is available Banker & Tradesman website.
Alternatively, follow the link to view available office space in Boston, or Cambridge.