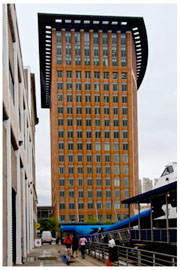 After just attending the Bisnow 2nd Annual State of the Seaport District it is very clear that small business are in fact leading the recovery. Dave Greaney, president of Synergy Investment, who's company caters to these firms, has seen an impressive upswing in new tenants gravitating downtown and specifically to the Seaport/Innovation District. Rents have risen more than 50% in the last 24 months and are expected to continue to climb.
The Boston Globe reports, "From a bread maker in Andover to an auto parts maker in New Bedford, small businesses are reporting growing demand, increasing sales, and an improving outlook."
More information on the Boston recovery is available on the Boston Globe website.