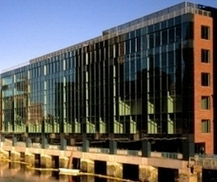 The word is the Seaport office market is very tight, but not too tight for Battery Ventures.  Companies continue to migrate into the city to capitalize on a vibrant workforce.  Younger employees seem to want to be located within the city so they can take advantage of the many new residential communities and expanding list of restaurants.
According to the Boston Business Journal, Batter Ventures "is negotiating a lease at One Marina Park Drive, a building owned by The Fallon Co. that also houses the MassChallenge startup accelerator. The firm expects to move into the building in late 2013."
For more information, continue reading the BBJ's coverage, here.
Related Commercial Real Estate
Seaport Office Space for Lease